We've been kind of bad parents.
Our daughter, Lucy, turned 4 at the beginning of August. And up until recently, we've never
really
had a party.
Now, yes. We've had family parties, to which a few of her "friends" were invited. Last year we couldn't coordinate enough of her friends (being Summer, many were on vacation), so we did a small playdate in September. But we've never had an all-out big hoopla, and to that end I was feeling bad.
This year, she turned 4. And my husband and I thought it was about time Lucy had a real birthday party. We started scouting our options, somewhat taken aback at the pricing options (who knew that for a simple birthday party, it would cost upwards of $300-$600, depending on where and what was involved)? I started to feel bad, as we didn't have the budget to afford some of the options, and I wasn't sure if some of the party options out there would be of interest to the birthday girl.
We were about to settle on a fun Slip n' Slide party at home when I stumbled upon the
Facebook page o
f a local bakery at the recommendation of a friend. The name of the bakery,
TootSweet!,
was super cute, and I found their Facebook page to be delightfully engaging. The pictures of cupcakes were so tempting! While I was browsing their page, they posted an advertisment that they were starting to host children's birthday parties.
Could the timing have been any more perfect?


!
I corresponded with Diane, who immediately sent me pricing and information. This was perfect for my budding epicurian, and the price for what I was getting was the best I'd found yet. or $200, Lucy could have a 2.5 hour decorating party with 12 of her closest friends! Each child would get an apron, chef's hat, 4 cupcakes or cookies to decorate (and boxes to take them home in) and the birthday child gets a gift!
TootSweet!
would also bake a custom ¼ sheet cake for the party, provide juice boxes and invitations.
Diane was so easy to work with. I asked if it was possible to bring in food for the guests, and we worked it out to add on an extra half an hour for dinner. I went in a few weeks before the party, when I let Lucy pick out an assortment of Diane's mini-cupcakes so we could sample and decide what flavor she wanted her birthday cake. The flavor offerings would blow your mind! The customary vanilla and chocolate, or course. But flavors like pink lemonade, chocolate peanut butter, cookies and cream, banana toffee, rocky road and cotton candy immediately caught my eye (and that is the short list)! Lucy landed on Cotton Candy, and with that we were ready for our party!
We arrived for the party, and the store was set up with a long table for the kids to work at. I set up a small table in the corner for appetizers and drinks. We later brought in pizza from Mario's Pizza, which is in the same shopping center (it was delicious, by the way).
Anxiously awaiting the arrival of the guests!
These bakers are ready to go!
Frosting and toppings galore!
Bring on those cupcakes! We are ready to decorate!
As guests arrived, they were given their chef hats and aprons.
When all the kids were situated at the table, the cupcakes were delivered to each station.
Every kid decorated their cupcakes for the next hour. Yummy frosting in every color imaginable were set in cups, and the kids used large popsicle sticks to create their masterpieces. There were sprinkle decorations to utilize as well.
Lots of small hands working furiously.
A little pink frosting here, a little purple frosting there…
So focused on his masterpiece!
One by one, each cupcake was decorated. The adults helped when needed (and chatted while the kids were busy). I've never seen kids so transfixed and focused for such a long period of time!
Once every cupcake was frosted, they were placed in cute take-home packages for easy transportation. The kids worked up quite an appetite, so we went straight to eating pizza and waiting for the grand finale: birthday cake! Lucy's cake was beautiful, and stole the show. Even better, it tasted
scrumptious
!
The beautiful birthday cake – so yummy!
We give TootSweet! 2 thumbs up!
Our first "real" birthday was a success, and I would absolutely recommend TootSweet! birthday parties to anyone! Everyone has fun, and Diane is a peach to work with. Thank you to Diane and
TootSweet!
for such a memorable birthday. The kids are STILL talking about it!
Have you had a TootSweet! Bakery experience? We'd love to hear all about it – so be sure to leave a comment or share with us on
Facebook!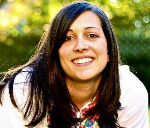 Steph is a Chester County Mom of 2 young girls and wife to a handsome English teacher. Join her as she adventures through blogging, life, marriage, cooking, parenting and bringing sexy back, but not necessarily in that order. You can find her at Confessions of a Stay-at-Home Mom.
Disclosure: We were given a discount for our honest review. As always, we like to keep it real. Opinions are our own (and we can't lie – those cupcakes were delectable!