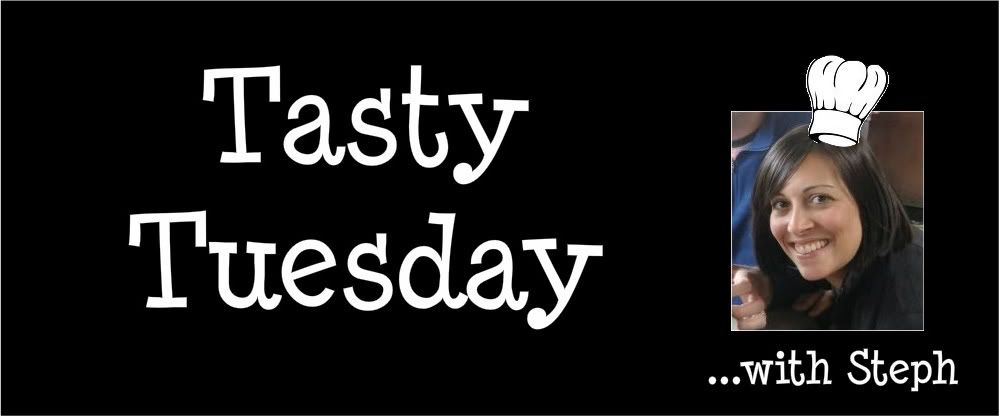 Hi all!


Did you miss me?


Somehow we had an inadvertent Tasty Tuesday absence. Life gets pretty crazy, and my mind these days is overflowing with STUFF. So I hope you'll forgive me. I have taken time and planned out all the exciting recipes I'll be posting through August.


AUGUST, people.


I'm trying to make things up to you.


So, since moving to Kennett Square, I've taken on a new appreciation for Cinco de Mayo. There is a rich Mexican culture in southern Chester County, and Kennett Square goes ALL OUT for this festive Mexican holiday.


The food? To die for.


If you can't make it out to Kennett Square to enjoy the authentic Mexican food this weekend, consider having a mini-fiesta at home! Here is a great recipe I got from my mom for Enchiladas. These bad boys are SO tasty and full of flavor. It's hard to show restraint. Don't be intimidated by the amount of ingredients. This recipe requires a little bit of work, but it's not too bad. And the end result will make your mouth water.


Don't say I didn't warn you.


2 pounds skinless, boneless chicken breast meat – cut into chunks

1 (10.75 ounce) can condensed cream of chicken soup

1 1/4 cups sour cream

1/4 teaspoon chili powder

1 tablespoon butter

1 small onion, chopped

1 (4 ounce) can chopped green chilies, drained

1 (1.25 ounce) package mild taco seasoning mix

1 bunch green onions, chopped, divided

1 cup water

1 teaspoon lime juice

1/2 teaspoon onion powder

1/2 teaspoon garlic powder

5 (12 inch) flour tortillas

3 cups Cheddar cheese, shredded, divided

1 (10 ounce) can enchilada sauce

1 (6 ounce) can sliced black olives

1 can black beans and corn
Place the chicken in a large pot and add water to cover. Bring to a boil over high heat, then reduce the heat to medium-low, cover, and simmer until the chicken pieces are no longer pink, about 10 minutes. Shred chicken by placing two forks back to back and pulling meat apart. Set the shredded chicken aside. Meanwhile, Combine the cream of chicken soup, sour cream, and chili powder in a saucepan. Bring to a simmer over low heat, stirring occasionally, then turn off the heat and cover to keep warm.
Heat the butter in a skillet over medium heat. Stir in the onion; cook and stir until the onion has softened and turned translucent, about 5 minutes. Add the shredded chicken, chopped green chilies, taco seasoning, half of the bunch of chopped green onion, and water. Allow to simmer for 10 minutes. Stir in the lime juice, onion powder, and garlic powder; simmer for an additional 10 minutes.
Preheat an oven to 350 degrees F (175 degrees C). Stir 1 cup of the soup mixture into the skillet with the chicken mixture. Spread the remaining soup mixture on the bottom of a 9×13 inch baking dish.
Fill each tortilla with chicken mixture. Sprinkle Cheddar cheese over the chicken filling before folding the tortillas, reserving half of the shredded cheese for topping the enchiladas. Fold tortillas over the filling and place seam-side down in the prepared pan.



Pour enchilada sauce evenly over the enchiladas. Cover with the remaining 1 1/2 cups of Cheddar cheese. Sprinkle the reserved chopped green onions and the sliced olives on top of the cheese. Bake in the preheated oven until filling is heated through and the cheese is melted and bubbling, about 25 minutes.

And what is a fiesta without some tasty dessert? I've posted this recipe before on the Philly Burb Moms sites, but it's too perfect for this holiday to pass up reposting:
Mexican Brownies
1 box brownie mix (with ingredients listed on the box – varies with each mix)
2 tsp cinnamon
1/2 tsp of cayenne -OR- chipotle pepper powder
1) Empty dry brownie mix into a bowl. Add cinnamon and pepper to mix.
2) Add remaining wet ingredients, according to brownie mix box (eggs? oil? water? butter? Each box is different).
3) Bake according to package directions.
~~~~~
However you choose to celebrate Cinco de Mayo, make sure it involves GOOD FOOD!
More to come next week – be sure to check back on Tuesday for another Tasty Recipe!
You can read more about Steph's life and recipes at her blog, Confessions of a Stay-at-Home Mom.