Today's topic: How to make people photography POP!
You know when a photo jumps at you, but you don't always know why, right? When you're dealing with people or animal photography there is a key ingredient that MUST be present when photographing- lights in the eyes. Photographers call these "catch lights". Did you ever take an awesome picture that was lacking in some major but unidentifiable way?? Check the eyes. Is there light being reflected in them? Catch lights make the eyes shine and the subject look lively. You can get catch lights from natural light–but sometimes you can get it from artificial lights- including the TV! Usually it's as simple as turning your subject slightly so light can illuminate them.
Check it out–
No catch lights: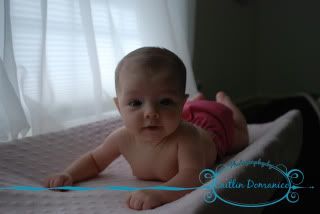 ::Shudder:: Bad flash: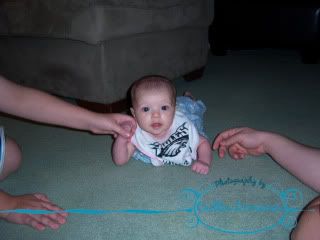 ::sigh of relief:: With catch lights: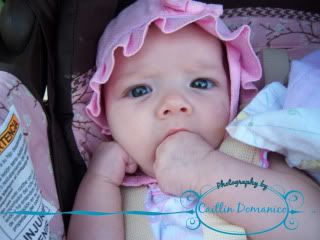 So, are you up for the challenge? Post your progress and link back in a comment!!
Check out Caitlin's website here: www.caitlindomanico.com
Until next week, happy shooting!!!